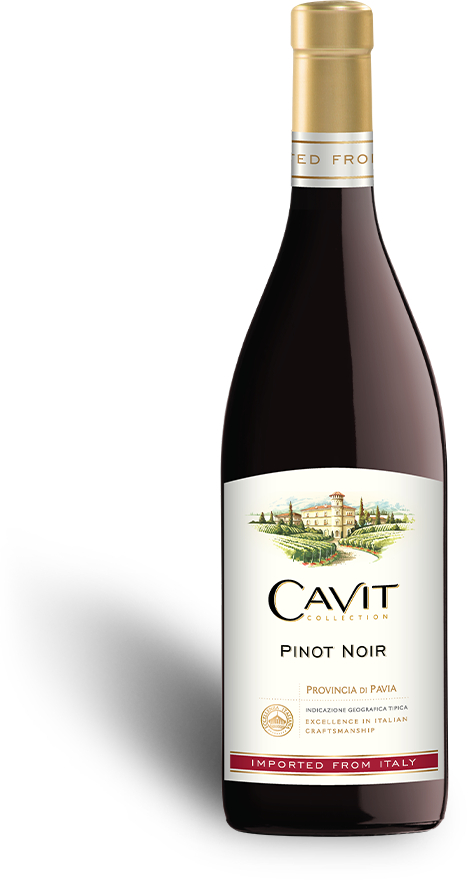 Pinot Noir
With a distinctive balance with bright cherry notes and hints of red berries, it is big, bold, complex, and the #1 Imported Pinot Noir in America.*
GRAPES
100% Pinot Noir
SERVING SUGGESTIONS
Grilled or roasted red meats, poultry, flavorful vegetarian entrees, risottos. Enjoy with fish such as salmon, tuna and swordfish.
VINEYARDS: Grapes for the Pinot Noir are harvested in hilly areas throughout Provincia di Pavia.
WINEMAKING: The grapes are picked at peak maturity in the second and third weeks of September. Fermentation takes place over 6-8 days under controlled temperatures of 30°C in small stainless steel vats. The wine then is placed in larger oak barrels where it rests on its lees (skins) until release.
ALCOHOL: 12.1%
SIZES: Available in 750ml, 1.5L, and 187ml sizes.